Nov 24th 2022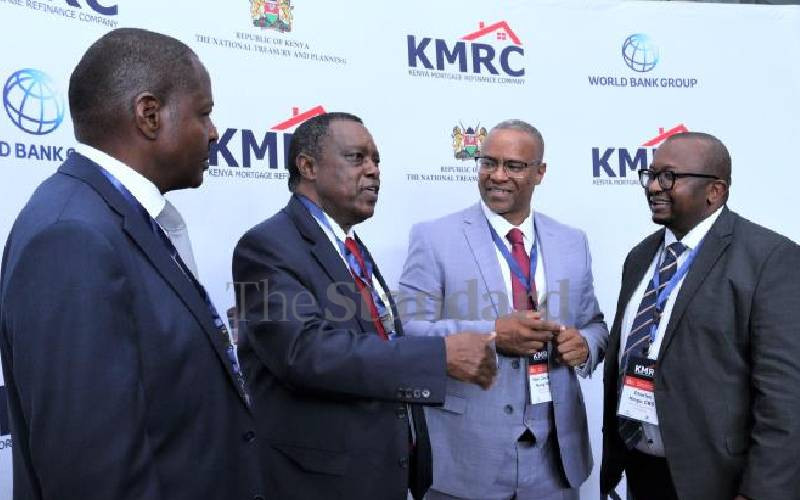 The government has pledged to iron out all bottlenecks to land acquisition and tax reliefs for developers in the next 60 days as a way of spearheading its goal to provide 250,000 affordable houses annually.
Within the same period, the government will also be breaking ground for 42,000 units in Kiambu, Machakos and Nairobi counties.
Principal Secretary in the State Department of Housing Charles Hinga Wednesday said while in some of the projects the developer is already on site, in others, the previous occupants are relocating.
The projects are in Makongeni where 30,000 units will be put up, Starehe (2,470 units), Shauri Moyo (1,728 units), Ruiru (1,200 units) and Mavoko (5,360 units).
The Makongeni project will be unveiled on December 6.
PS Hinga, while giving a progress report since the last conference in 2021, noted how important the issue of land is to developers.
"This is complex and as you know, it is because of many years of doing things the wrong way. The issue is not Ardhi Sasa; there is nothing wrong with technology," he said Hinga during a conference organised by Kenya Mortgage Refinance Company (KMRC) in partnership with the National Treasury and the World Bank.
"The issue is people who do not want to change and as a result they keep pulling us down."
Hinga said the ministry is establishing a multi-agency team, which Lands, Housing and Urban Development Cabinet Secretary Zachary Njeru will gazette in a couple of weeks.
Rigged system
The team will have members from the private sector.
"A whole lot of reasons why the matters to do with the land is not happening is not because they are difficult, they work in other places.
"Most of you who have been privileged to be in other countries you know they work. Why are they not working here?
"They are not working because the system is rigged not to work," he said.
CS Njeru said his ministry will enhance accountability, transparency and efficiency in land administration and management.
He said his office will utilise the ministry's strategic plan launched in 2020 to guide land administration.
"Digitisation will remain our priority area in the ministry," he said, adding that his office is committed to the completion and full deployment of the digital system, Ardhi Sasa.
Mr Njeru said the process of digitisation is a good thought but the implementation is where there are challenges. He said a task force is already in place which will make sure the challenges are addressed.
"I can assure you in the next 60 days, the system (Ardhi Sasa) will be up and running. We are working very closely with county governments because most of these approvals are devolved so that the approval process is fast-tracked," said the CS.
KMRC Managing Director Johnstone Olteita noted the difficulties around the cost of land and expressed his hope that the conference will discuss how to customise units for the larger population.
The conference, which ends today, will also look into how the government can smoothen access to tax reliefs for developers to benefit.
"I want to give a promise, that we are working together, to ensure the process of getting tax exemptions is smooth, where technology can be applied (and) we reduce the areas of uncertainty as much as possible," said Planning Principal Secretary Julius Muia.