Jan 5th 2023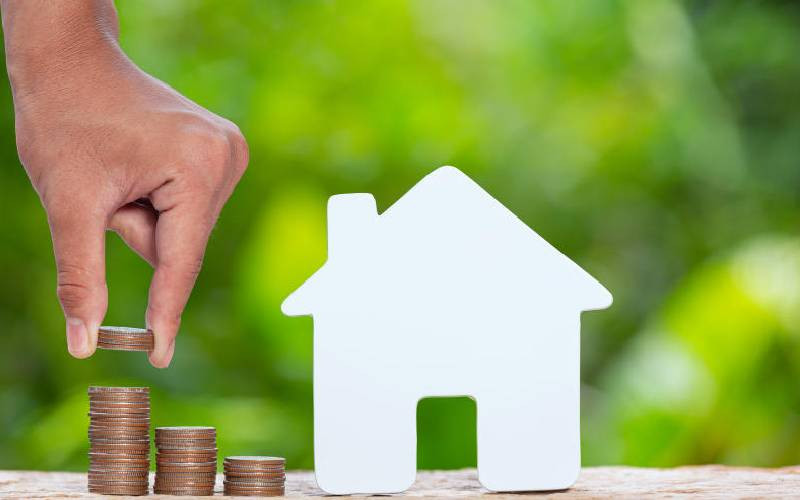 Global growth is forecast to slow from 3.2 per cent in 2022 to 2.7 per cent in 2023, according to the International Monetary Fund.
High inflation and stagnant wages coupled with unprecedented quantitative tightening are helping to drive the risk of a global recession.
Against this backdrop, there is a severe lack of affordable housing around the world. Land shortages along with the spiralling costs of lending, labour and materials have hurt supply which, combined with heightened demand, have led to the cost of housing growing faster than incomes.
According to UN-Habitat, by 2030 the world needs to build 96,000 new affordable homes every day to house the estimated 3 billion people who will need access to adequate housing.
Housing is not just about having a safe place to live, it's a prerequisite to access employment, education, health, and social services and sits at the very heart of the Sustainable Development Goals.
Despite this gloomy outlook, there is an opportunity to create jobs by building more affordable homes for those who need it most, including key workforce participants like nurses, teachers and firefighters.
Forward-thinking cities must work closely with developers to find equitable solutions to long-term affordability.
With that in mind, we asked Jonathan T.M. Reckford, the chief executive of Habitat for Humanity International, a global nonprofit housing organisation that helps families build and improve places they call home, to explain what's needed to build more affordable housing in the current economic climate.
Here's what he had to say.
Shortage of affordable housing
"There is a risk of asset bubbles in specific markets around the world. But more broadly, there is a massive shortage of supply in most markets around the world. So, we've got two different problems. There is a convergence of low-interest rates over the past few years and huge amounts of private capital coming in, which have contributed. We saw that during Covid-19 many people wanted to have more real estate, and in some cases second homes, and millennials finally came in to purchase homes.
Rising costs
"The math is broken in a lot of cities. We're a goodhearted developer and we actually cannot build something that a family at 60 per cent of median income can afford to rent or purchase. In markets where Habitat for Humanity, only two years ago, was building a home for $120,000 (Sh14.6 million), those houses are now appraising at $200,000 (Sh24.4 million), in places we're building for $200,000 (Sh24.4 million), they're appraising at $350,000 (Sh42.7 million)."
"There's also a huge need for housing for people in the 80 to 120 per cent of area median income. That's what we call workforce housing for nurses and teachers and firefighters and public safety officials. They can't afford housing in many of these high-cost markets either."
Fears of a looming recession
"When I look at the next twenty-four months, we have a full-out affordability crisis and prices are unsustainably high. It's also been exacerbated by high labour costs and supply chain disruptions that have slowed down construction and huge increases in lumber and other materials costs. So, I do think we'll see the materials side moderate, which will help with the cost.
"Rising interest rates are bad news for people trying to purchase, but it will put the brakes on a little bit, which probably should mitigate prices a little bit, especially at the high end. The unfortunate thing, of course, is that's going to make it more expensive to finance and build more units. So, it's actually going to have a negative impact. So overall, I think we'll see a challenge, if we have a recession, putting in the level of investment we need to build more units."
Opportunity to build at the lower end of the market
"On the optimistic side in growth cities, this is a way to build jobs and mitigate inflation. So, it's exactly the right time to be investing in housing at the low and moderate ends of the market. And that actually could help bring down inflation.
"I think the key is cities working with developers to have both the incentives and the rewards so they can make a fair return and still create lots of supply."
"If we focus only on the sticks but not the carrots, the danger is we build a few affordable units, but we don't touch the size of the problem. And so, I think there are things like making it easier and faster to build – density bonuses, adjusting parking requirements – because now we have more people living close to transit or close to where they work. All of those can lower the cost for a developer and therefore make it easier for them to build more at the low end of the market."
'Developers and cities must work together'
"Developers are rational actors, and I think just demonizing the developers won't get us the quantity of housing that we need. And so my view is, the ideal is a negotiated partnership that finds the right balance. And I think cities can expect more if they allocate land, they can put more covenants around affordability. And long term, we can build new units with permanent affordability in mind."
"But it's all about coming up with something that can work both financially and socially and do it in ways that meaningfully increase supply. The problem is, too many of these things create small numbers of units when we need large numbers of units now."
'Making affordable housing a reality for all'
"The stakes are so high because for those of us who've always had good housing, we take it for granted. For families who can't afford it, they're paying 50 or 60 per cent of their income on housing or living in overcrowded, unsafe housing. This is so fundamental to all the other things we want in life for our children."