Jan 5th 2023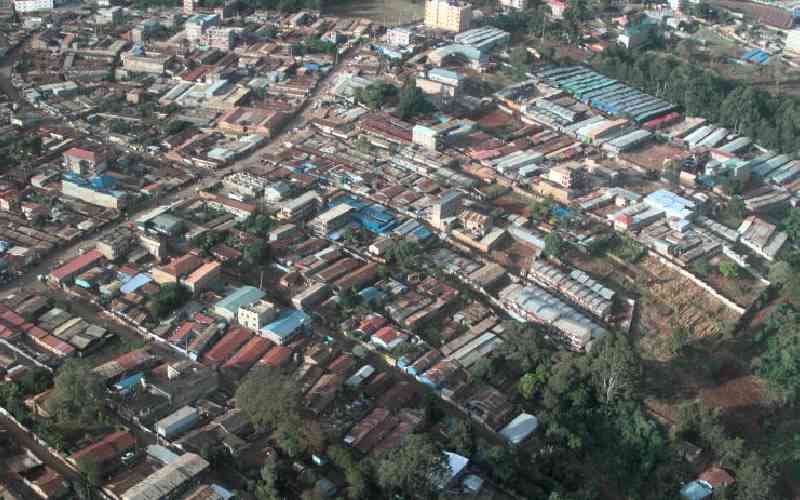 Late last year, Nairobi governor Johnson Sakaja announced in a circular the revocation of licenses for nightclubs and wines and spirits outlets operating in residential areas.
"No nightclub licenses will be issued or renewed for premises operating within residential areas. Those already issued are hereby cancelled and establishments may continue operating as bars and restaurants only," Mr Sakaja said.
Relentless complaints by city residents had finally borne fruit. Noise pollution had been addressed in that statement, but there was, consequently, both excitement and furore on social media.
A month before, the Nairobi County Liquor Licensing Board had announced its decision to deregister 40 nightclubs over noise pollution.
And after sustained calls by some of the bar owners to have nightclubs' operations reinstated, and with some defying his order and continuing to run, Mr Sakaja, on November 27, tweeted: "Last call. No nightclubs in residential areas."
A second wave of demands came, involving noise-polluting churches in the estates. Was it not discriminatory, some asked, to shut down nightclubs and let continue existing churches that wreaked havoc at night in the same residential areas with loud music and prayers?
"I will not close the churches. We want them to spread the gospel of obeying rules and regulations. I will initiate talks with them because we must be reasonable and accommodate each other in the city," Mr Sakaja, who often posts photos of his Sunday services in various city churches, responded.
The governor indicated that there had been sustained discussions and deliberations with nightclub proprietors and the government only cracked the whip on those who did not toe the line.
In the same manner, he said, churches had been warned against noise pollution. That was, however, as far as it would get.
"Even with the nightclubs, we didn't start by shutting them down. We spoke to them over time, and they agreed to comply but some ignored. Then we took action. We are asking churches and mosques to be considerate, and we will have a discussion with them. There will be order," he said.
Many city planners agree with the governor's decision to call for sanity in a city some claim is poorly planned. This comes even as Nairobi MCAs, while adopting a report by the Sectoral Committee on Culture and Community Services acting on a petition by the Pubs, Entertainment and Restaurant Association of Kenya (PERAK), asked the governor to lift the blanket ban.
It is poor planning, thus failure to clearly delineate extents for various zones, that has led to the mushrooming of nightclubs in the heart of residential areas, planner Mairura Omwenga, who is also the chairman of Town and County Planners Association of Kenya (TCPAK), says.
"The root cause of the nightclub debate is a failure in city planning and attendant development control. The current city development plan fails to clearly define, and specify, the boundaries and extent of commercial centres like Hurlingham, Yaya, Adams Arcade, Valley Arcade, Lavington, Westlands, Dagoretti Corner," he says.
These authorities who support defying of the code of development control have been at the centre of the chaos, with many of these bar owners operating legally, having been given approvals to commence with their developments, and businesses, when they should not have.
"This opens a floodgate for nightclubs to spring up in residential neighbourhoods. It is also true that developers of many of these nightclubs must have applied to and obtained development planning permission from City Hall in respect to change of use- from housing to general commercial use," Mr Omwenga says.
At the height of Covid 19, many people promptly changed use of their property based on what ventures seemed profitable. In those dire moments, schools were quickly converted to rentals and others swiftly reconfigured into factories and hospitals.
It was not until the pandemic's sting subsided that the change of use was faulted. Pupils reported back to school only to find tenants busy hanging out laundry to dry.
In many towns in Kenya, haphazard development has led to avoidable chaos and conflict. Towns have failed to conform to development plans, authorities have been lax to stop unplanned development and the provision of crucial amenities has become a huge problem in many mushrooming residential areas.
Economic models of urban planning of old, such as the multiple nuclei theory, concentric zone model and sector model, clearly define zones as should be in cities, with an emphasis on the different functions of various zones of a city growing around the central business district (CBD).
Zoning, a practice in which a government divides land into areas called zones, each of which has a set of regulations for new development that differs from other zones, is meant to ensure no factory sprouts right in the middle of an estate, or schools.
But these problems abound in Nairobi, partly due to laxity in law enforcement and also an unwillingness to abide by plans drafted by experts.
Former Nairobi governor Evans Kidero launched the Nairobi Integrated Urban Development Master Plan (NIUPLAN), referenced to Kenya's Vision 2030, in 2014. Many years later, little in the plan has been implemented, experts say.
The aims of the plan were to create a city of order and undo the wrongs of poor planning decisions, or lack of decisions around planning, of yesteryears.
"The goals of the plan include: To provide spatial order of physical investments, enhance quality of life for inhabitants, guide investments by providing location criteria, embrace the evolving urban policy regime in integrating social economic, environmental and political issues under one unitary framework," wrote The Kenya Alliance of Residents Associations.
"The county government has identified priority programs in various sectors to be undertaken under the NIUPLAN. The sectors include urban development, urban transport, infrastructure development, environment and urban development management."
Yet so many years later, it is taking the intervention of the governor to suppress those operating unlawfully, a problem proper planning structures should have solved.
"Political issues or influence come in because of the failure and weakness in city planning and development control. We must first fix the city planning and development control challenges in the city," says Mr Omwenga.
The planner feels that runaway corruption in corridors of planning have hurt the city, with professionals now complacent.
"We need to strengthen the City's planning department and hold the city planners to account. It is also important to note that not much will be achieved until corruption is tackled and the rule of law is respected by all in the country," he says.
A political tiff has also been simmering between Governor Sakaja and Deputy President Rigathi Gachagua, who accused the governor of unfairly targeting traders in the city centre. Just days after Governor Sakaja had directed long-distance public service vehicles to vacate the city centre and operate from the new Green Park bus terminus, Mr Gachagua asked him to go slow on the traders in Nairobi.
"We don't want to move with such speed. Any decision to remove matatus will not be allowed; that is not possible. I don't want to disturb the traders," said Mr Gachagua.
Plans to relocate the termini have also been cooking for years, with downtown CBD crowded, and thus messy. Here, wily pickpockets and all kinds of conmen thrive. Heaps of garbage have also piled up, mainly around matatu termini.
Njau Gitu, a governance, policy and strategy advisor, says that moving a lot of human traffic outside the CBD will decongest the city. "Funds have been used to prepare these areas, and they should be put into use. These are zones that are easy to manage," he says.
As nightclubs' fate continues to oscillate between the hands of Governor Sakaja and proponents of their operations, it will be a battle for the ages in a city that could avoid such problems with better planning and development control.
Those in support of nightclubs decry job losses, which Mr Sakaja vehemently refutes.
"We have no problems with bars, we have a problem with nightclubs making noise in residential areas. You cannot say there'll be job losses, who is employed to make noise? There's no job called making noise. Just reduce the volume," he says.
But suit after suit by residents against nightclubs means the happy faction in this duel contains the majority and if the residents have their way, noisy churches in residential areas are in authorities' crosshairs as the city seeks to regain order.