Feb 23rd 2023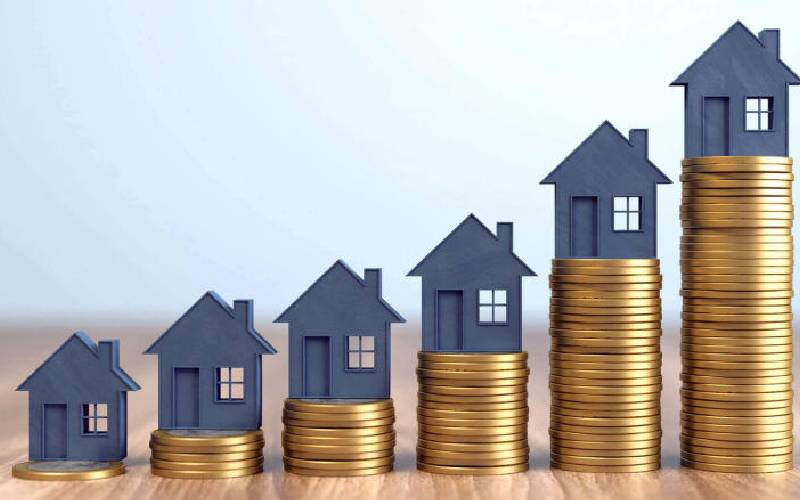 Kenya Mortgage Refinance Company (KMRC) was formed to provide long-term funds to primary mortgage lenders (banks, microfinance banks and Saccos), to increase the availability and affordability of home loans to Kenyans.
KMRC CEO Johnstone Oltetia talks to Real Estate about fulfilling the affordable housing dream.
If I am earning Sh30,000 monthly, can I, for example, own a house of Sh3 million or less through a mortgage? And if yes, how?
Yes. When you look at Sh3 million and you borrow at a fixed interest rate of 9.5 per cent for 25 years, you will pay about Sh26,500 per month. You can also borrow for a less expensive house of Sh1 million so as not to struggle to pay a mortgage.
You can borrow under the same conditions and pay Sh8,800 per month.
The government's Affordable Housing Programme (AHP) provides houses of even Sh1 million.
With the government's financial commitment of Sh250 billion for the next five years to deliver 250,000 affordable units every year, it presents a good opportunity for house ownership through a mortgage.
How much has KMRC so far disbursed to the primary mortgage lenders and what is the impact of the funds?
So far, we have disbursed Sh8.1 billion to nine banks and 11 Saccos. The banks include KCB, Co-operative Bank, Housing Finance, Absa Kenya, NCBA, Diamond Trust Bank (DTB), Credit Bank, Stanbic Bank and Kenya Women Finance Trust (KWFT), among others. This information is available on our website.
We are talking about refinancing over 2,800 units at a fixed single interest rate for a maximum of 25 years since 2020 when KMRC started lending.
The customer will not have the variability of the rates, for instance, now it's up to 18 per cent in the market, which has led to defaults leading to mortgage non-performing loans.
In the event you lose your income source, the first cushion is that the rates are fixed.
Secondly, there is an insurance component on the mortgage called life insurance. It applies when somebody completely disappears or becomes unavailable and the insurance comes in to recover and therefore, there will be no foreclosure.
The percentage of the mortgage that goes to insurance is only applicable to life insurance and is very minimal that it's hardly felt.
What are some misconceptions about using a mortgage to own a home?
That mortgage is expensive and meant for high-income people, but we are addressing that misconception. Now it's available to any person.
Initially, it was that to qualify for one, you must be earning at least Sh100,000 but not anymore. You can also get access to your house and start using it right away instead of waiting.
You also have tax relief, which reduces interest and finally, the value of your house continues to appreciate and gains as you go, which is considered equity and you can use that as collateral for a loan.
How is the current mortgage portfolio compared to five years ago and what does the future look like?
The mortgage portfolio is still modest and has been growing in a very modest way. We have been talking of slightly less than 30,000 mortgages in a country of 50 million people but that has been changing. The environment under which affordable housing is being addressed around efficient registration, and digitisation of records is helping the uptake of mortgages.
In the next five years, we shall see an increased portfolio. We have also widened institutions that offer mortgages from just banks to also saccos and this will increase the number of people who take mortgages.
Banks are taking the huge chunk of Sh8.1 billion while Saccos only came in last year and are split between 20 per cent to 80 per cent. The sacco that has taken the largest money is Sh500 million while for the banks, it is about Sh3 billion.
We are looking at disbursing between Sh5 billion to Sh7 billion this year depending on properties that come to market because we lend up to Sh8 million.
Any house below Sh8 million to us is affordable housing. Recently, we doubled the loan mortgage size from Sh4 million to Sh8 million for the metropolitan counties of Nairobi, Kiambu, Machakos and Kajiado and to Sh6 million for the rest in relation to increasing cost of living and construction materials.
What are the current challenges denying Kenyans the advantage to own homes through a mortgage?
Challenges are historical and include the registration process at the Ministry of Lands, which affects the speed of mortgage processing.
Another is the cost of properties with developers mostly constructing for high-end clients but now that is shifting.
Three are incidental costs which include legal fees, government taxes like valuation fees among others and finally lack of awareness, which we are now doing.
In your benchmarking abroad, which country can Kenya learn from on how mortgages work well?
Asian countries like Malaysia and Singapore have effectively used pension funds to develop houses. The pension contribution is used to construct houses and which you are legible to borrow also.
In Kenya, you have to wait until you leave employment is when you are given the pension money to spend.
Its only two years ago when Kenya changed the pension laws to allow pensioners to use part of their savings as part of a move to purchase residential houses.
However, last year in November, a high court judge quashed it, saying it was achieved through an irregular and flawed parliamentary process. It also stopped the implementation or enforcement of the amendments introduced to the Retirement Benefits Act No.3 of 1997.
What is missing in the legal policy frameworks to ensure mortgage uptake?
There is a need for easing access to the incentives of reduced corporate tax by half for developers who construct at least 100 units. This is still a challenge due to the lack of regulatory guidelines by the Kenya Revenue Authority (KRA).
Tax reliefs for mortgages are only available to institutions regulated by the Central Bank of Kenya (CBK) yet the same also needs to be applicable to saccos.