Feb 24th 2023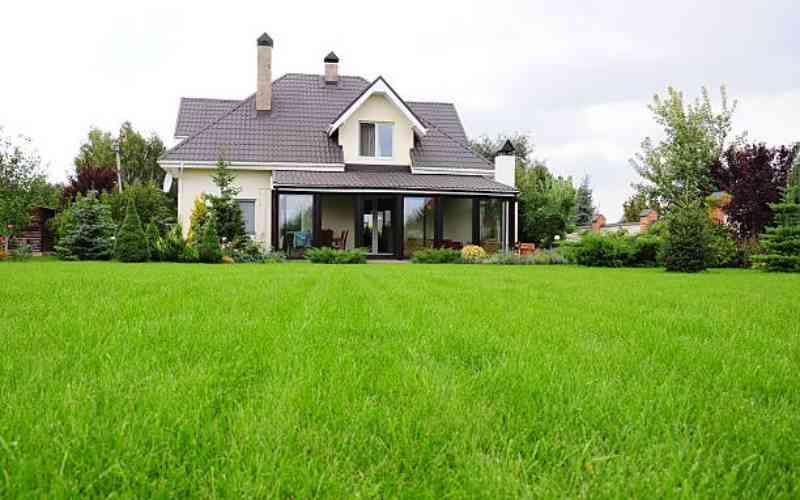 Predictions by researchers indicate that urbanisation will continue to expand. However, there is a little counter-urbanisation (which is people moving from urban to rural areas), or a desire to do so in the future.
A 2020 report by the Organisation for Economic Co-operation and Development (OECD) titled Africa's Urbanisation Dynamics 2020: Africapolis, Mapping a New Urban Geography indicated that the continent's population, already some way past 1.4 billion, will double before 2050, with over 66 per cent of this population increase absorbed by urban areas.
Yet some may be yearning to escape the city for the quietude of the village.
Recently, a Twitter user generated apprehension among proponents of urbanisation when she suggested that a good fraction of the youthful population could ditch the city as they seek to avoid the high costs of living.
Many of those allegedly seeking such a move supported her view.
"Living outside Nairobi become easier than it was a decade ago for the salary–earning youth," he wrote, citing improved infrastructure and amenities in some far-flung towns.
These factors, alongside a desire to escape tough living conditions in the city amid tough economic times, could be a driving force.
Paul Syagga, a land economist, recently told Real Estate that housing, a key to living a comfortable life, has more limitations in the urban setting.
Many, thus, do not enjoy this basic need quite like their counterpart in rural areas.
"In the urban areas, we experience both a dearth of quality and quantity," said Prof Syagga. "And while the quality may be low in rural areas, space is never really as reduced and so quantity is not often an issue."
As such, many may regard the village's living conditions as more comfortable and less taxing and desire a lighter burden.
Proper housing
The government's affordable housing programme, a push that began in earnest when President Uhuru Kenyatta launched the Big Four agenda in 2017, aims to provide decent shelter for millions of Kenyans pursuing fortunes in the urban areas but end up lacking proper housing.
The current government promises to build 250,000 houses each year.
And as sub-urbanisation, which is the outward growth of a city, has been beckoning for years, more Kenyans may be seeking to settle in the countryside, far away from urban areas.
Some of these are in online businesses and only need power and internet connectivity. The government has been connecting nearly every household to the national grid.
Internet service providers have also been rolling out faster internet in previously remote areas.
Yet others just want the serenity of the rural areas. And others seek to cut their bills.
These migrators plan to kick-start the growth of the small towns, often of their ancestry, in the countryside.
"You miss nothing major, maybe except entertainment, living in a town outside Nairobi. Outside the city, everything else is available and cheaper," claimed a Twitter user who says they have permanently moved out of Nairobi since 2021.
Covid-19 saw people leaving Nairobi
At the height of Covid-19, many people left the city and found joy in settling far away in the serenity of the countryside.
In 2020, George Njuguna, popularly known as deejay Crème de la Crème, moved to Kericho. He had lived in Nairobi for nearly 20 years and suddenly was forced to shift to what should have been unfamiliar territory.
"In Nairobi, you will find that you are making money just to pay bills. If you compare life in Nairobi and Kericho, you will find that life here in the countryside is cheaper and a person can save more and lead a better quality life," DJ Crème said in an interview with The Standard as the pandemic raged on.
Unable to leave the village after lockdowns were imposed at a time when he had gone visiting his folk in the village, he realised he could resettle and save on costs.
"I used to pay Sh90,000 per term for each child, and if you include transport plus other expenses, it totals to just over Sh250,000 per term for both.
It was quite expensive. Now, here in Kericho, the kids have joined one of the best schools in the area for a fraction of that cost. I now pay Sh25,000 per term for each," he said.
A reduction in the time taken to access the city as infrastructure betters has encouraged many to move further out of the metropolis.
Traffic jams
Dualing of the Kenol-Sagana-Marwa highway, for example, speeds up traffic along the road, significantly reducing time spent between some Mt Kenya region towns and Nairobi.
The Nairobi Expressway has also greatly helped motorists to beat traffic jams in the most notorious stretch, coming in and out of the city's central business district. Someone living in adjacent areas such as Machakos, Kajiado or further, could access the city faster with this option.
Development trickling down to counties due to devolution, including companies taking their operations there, also provides massive opportunities in erstwhile tiny, quiet townships.
Rhino Mabati's Andrew Muriungi recently recalled how with increasing activity in counties businesspeople are decentralising their operations and industries running in previously silent villages.
"There is so much more happening in counties. Businesspeople know they can get opportunities there, and make a fortune. So, the manufacturers you see crowded in industrial areas are now moving for these new areas," he said.
There are more jobs on offer as well around county governments. These opportunities often promise better fortune and are thus more attractive for a section of workers, with the cost of living in rural areas considerably lower.
Agriculturalists would love to see a pattern of counter-urbanisation. While over 70 per cent of the rural population is supported by agriculture, a majority of these local farmers, who largely rely on tools that should be obsolete in the face of rapid mechanisation, are ageing.
The youth have gone to seek opportunities in the urban areas, mostly hoping for white-collar jobs. Nairobi city has a population of close to five million per day. And with this number growing by the day, unemployment also tags along.
The land surrounding the city has largely been converted from agricultural to residential and commercial uses, with large coffee swathes in Kiambu giving way to houses in the last decade.
And so as the city swallows up more land, it attracts more settlers into newly built houses and reduces potential farming land.
The youth seeking to venture into agriculture, as growing biotechnology in the field creates limitless opportunities, now seek to go to the rural areas and seek ample land on which to work.
The counter-urbanisation cascade could end up priming the country for rapid urbanisation in the future as some small villages see tremendous growth opportunities and a likelihood to soon morph into urban areas of repute.
Some people are, however, heading out only as far as satellite town as they avoid the city's noise pollution and high rents but continue to work in the city.
They are still within a short distance of their workplaces.
But in the end, as many come to seek a fortune in the city, others will be leaving it, buoyed by devolution's growth and convincing themselves that they can make it in the countryside.