Mar 2nd 2023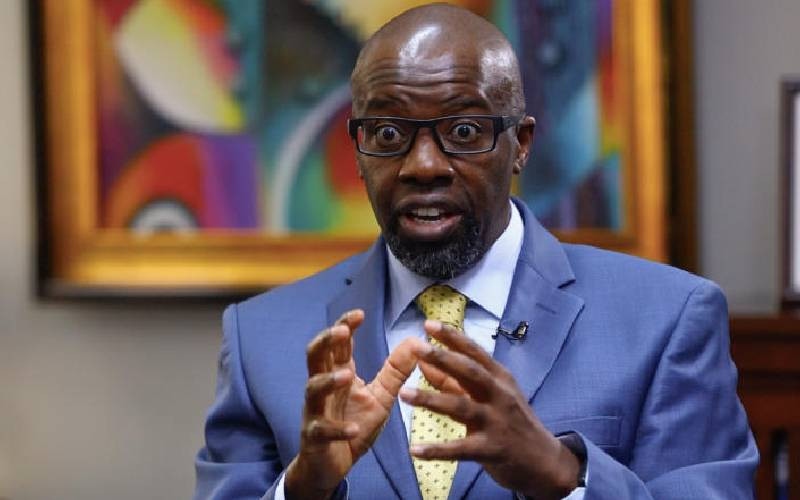 Late last year, during a meeting with President William Ruto, pension sector stakeholders revealed an elaborate plan to lower the cost of housing by 30 per cent.
This reduction, as argued by Liaison Group Managing Director Tom Mulwa, would be made possible through six enablers tabled to the government and set to smoothen financing for investors in the housing sector.
These enablers included reducing the time of processing documents like title deeds and Value Added Tax (VAT) refunds. In an interview with Real Estate, Mr Mulwa says pension funds and insurance firms have already plunged themselves into affordable housing.
Below are excerpts
Pension funds have been in talks with the government on its affordable housing agenda. What does this mean for the country in terms of housing finance and helping Kenyans own homes?
Kenya has a housing deficit of two million units with annual housing demand of 250,000 units of which 70 per cent (about 170,000) are required for the lower-end market, what we call social housing and affordable houses.
Over the years, we have been supplying 50,000 units out of this, only one per cent has gone to the social and affordable units. In total, we need to step up to 200,000 per year to meet the housing gap. As we do this, more focus should be on the social and affordable units.
This is the range where our population is most in need.
What are the opportunities for pension funds and insurance firms?
It's simple economics, as demonstrated above, we have a huge demand for houses and there's a short supply.
Therefore, there is a good opportunity for pension funds and insurance to invest and benefit from the demand and supply economics.
Pension and insurance have long-term money and can therefore invest in the housing sector and reap the benefits - generating good returns for the pension schemes - at the same time helping Kenya to find dignified housing for her people.
How much money is the pension sector set to unlock to boost housing in Kenya?
The pension sector is sitting on Sh1.5 trillion of assets. We are targeting 10 per cent of that, say Sh150 billion, which when you add additional funding from the other financial services sectors (banking, insurance, Saccos and Islamic finance) and a match from international investors who are currently served for investment opportunities, we shall easily fetch the Sh500 billion band progressively get to Sh1 trillion by 2027
In the past, insurance firms have been keen on commercial real estate. Is this going to change and we see more ventures into affordable housing?
Post Covid-19, there is less demand for commercial space, the demand for commercial space has also been affected by e-trade, but that is not to say commercial real estate will go extinct, however, there is more demand and better returns in affordable housing
What constitutes affordable housing?
Section 6 of the Housing Act cap 117 and section 30 A of the Income Tax Act cap 470 defines affordable housing schemes as follows:
a) social housing designated for monthly income earning up to Sh19,999. b) Low-cost housing for a monthly income between Sh20,000 to Sh49,999. c) Mortgage gap for a monthly income of Sh50,000 to Sh149,999. d) Middle to high-income housing of Sh150,000 and above.
What are some of the ways to drive home ownership in the country?
The new thinking is tenant purchase schemes or rent-to-own programmes.
Talk to us about some of the housing projects that Liaison Group is involved in.
I am involved in the national conversation on affordable housing.
I believe in the government's economic transformation agenda through affordable housing. Every house delivered creates nine jobs through the backward and forward linkages.
At Liaison Group, we have sworn not to preach wine and drink water, we have decided to walk the talk.
We are therefore investing in affordable housing starting with our project in Ruaka and others coming soon.
What's the thinking behind the location and design?
Kiambu, Machakos and Kajiado are our immediate targets as we seek to decongest Nairobi. But we shall support projects across the 47 counties as per the government agenda
Are there plans to scale the projects?
We want to contribute a minimum of 10 per cent of the housing gap, say 20,000 units and be part of the change.