Mar 2nd 2023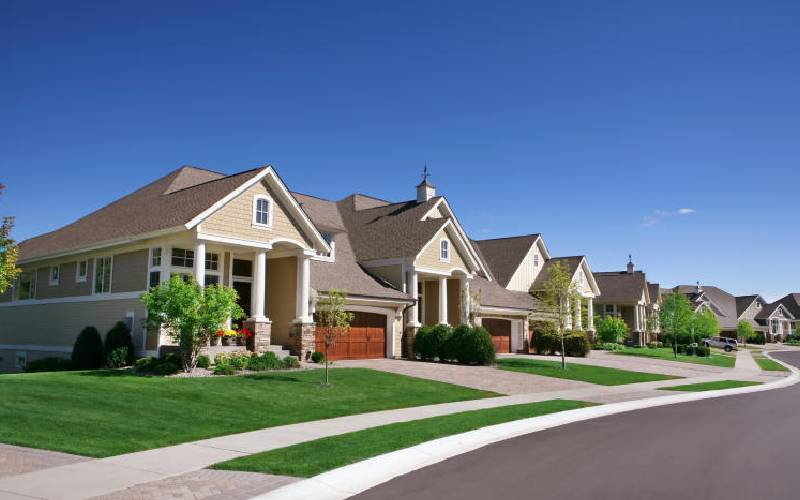 Ultra-rich Kenyans are shying away from investments in industrial properties and development of land in favour of residential and retail real estate owing to their high returns, a new survey has shown.
According to Knight Frank's annual Wealth Report released yesterday, high-net-worth individuals in the country ramped up investments in rented residential and retail properties in 2023.
Kenya's ultra-rich, the report says, have held a greater proportion of their investment portfolios in property and bonds just like their counterparts in the rest of the world.
However, in 2022, as energy prices and inflation destabilised markets globally, many chose to diversify their wealth portfolios. This saw the proportion of high-net-worth individuals owning privately rented property rising from 44 per cent in 2022 to 70 per cent in 2023.
The proportion owning retail properties also rose from 41 per cent in 2022 to 70 per cent in 2023.
The percentage invested in offices also increased from 22 per cent in 2022 to 30 per cent in 2023. Student housing remained the same at 25 per cent.
The portfolio in agricultural land did increase from 38 per cent to 45 per cent in 2023 while that of developmental land reduced by almost 10 per cent to 50 per cent.
Emerging sector
The survey shows a reduction of wealth portfolio in logistics and industrials from 44 per cent in 2022 to 25 per cent while hotels and leisure reduced by one per cent to 40 per cent.
Data centres, which a previous report by Knight Frank positioned as an emerging sector in the property market, increased to five per cent in 2023, from three per cent in 2022.
These figures are based on responses of wealth managers for Kenya's high-net-worth individuals. Knight Frank Kenya chief executive Mark Dunford said the attitudes survey revealed a sharp portfolio shift in Kenya and Africa towards domestic markets, during this time of global turmoil.
He noted that Kenya's high-net-worth individuals tend to hold a far higher proportion of their wealth in property and bonds than the global average of their counterparts in the rest of the world.
"This is playing a critical role in social provision, funding government borrowing and driving the growth of low-cost housing schemes, rented homes, shops, food (through agricultural investments), healthcare and education development," said Mr Dunford.
In terms of the portfolio balance, the Knight Frank report survey states that property and bonds accounted for 66 per cent of Kenya's high-net-worth individual's holdings in 2022, while only 18 per cent of their assets were held in stock market equities and just five per cent in venture capital.
"This contrasted with a global position, where high-net-worth individuals worldwide held an average of 26 per cent of their assets in stock markets in 2022, and nine per cent in venture capital and private equity," reads a statement from Knight Frank on the survey.
It adds that Kenyan wealth managers also reported that privately rented property, likewise, dominated their clients' investment plans for the year ahead, with 60 per cent planning to invest in private rentals, followed by 50 per cent in retail.
Liam Bailey, Global Head of Research and Editor-in-Chief of The Wealth Report at Knight Frank said the property balance in Africa and Kenya's portfolio mix, and the reduced exposure to equities combined with venture capital, served in 2022 to make African investments far more resilient.
This is in sectors that were not immediately impacted by reduced profits from the surges in energy prices, and input inflation.
"As a result, nearly two-thirds of Kenyan and African high net worth individuals increased their wealth in 2022, compared with only 40 per cent of global high net worth individuals," said Bailey.